To be eligible the projects must reside in the Community Geographic Area as shown below: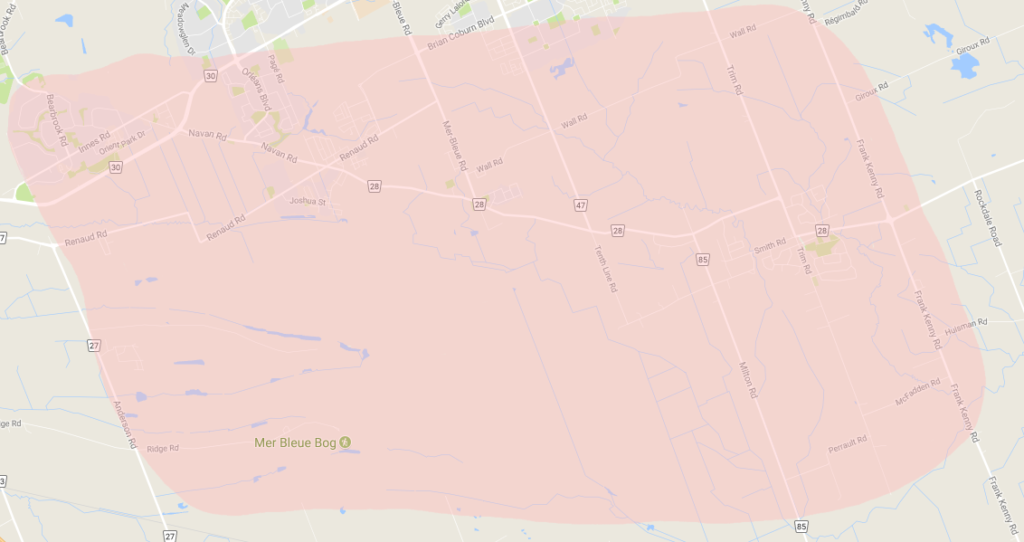 Desired Project Outcome / Benefits
Applications for grants from the Fund should clearly articulate anticipated project outcomes and benefits for the communities and specifically how the project will:
Important guidelines for applications:
Funding decisions for qualifying applicants may be announced at any time but will be announced prior to the beginning of the next funding period. Successful applicants may be advised of the funding decision verbally but written confirmation of the decision on FOMB letterhead will be sent.  This written notification is to be considered as the only official confirmation of the grant.
Recipients must allow Waste Connections and/or the Friends of The Mer Bleue Inc and/or whomever they authorize to publicize any grants awarded along with any associated photos.
Acknowledgement of the grant
Grant recipients are required to erect a plaque or other permanent signage or information piece on or near the project acknowledging the Waste Connections/Friends of The Mer Bleue Inc Community Fund as contributing to the project. Promotional material should also reflect this information.
Applications for the following will not be considered: